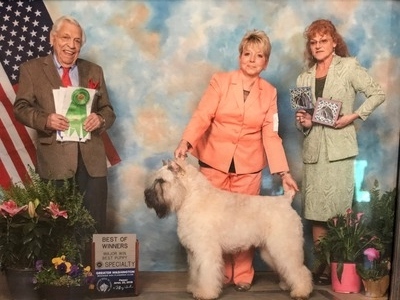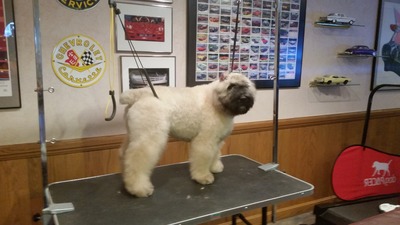 Chyna is now 2 years old and full of life. She is a talker and always has to have the last word. She has earned her Grandchampion title with the AKC in a short 9 months. She was bred to Remy by articial insemination this month of May and we are hoping fdor our first litter July 21st of 2019.
London is now 18 months and a beauty inside and out. She has earned a couple points towards her AKC championship. My girls to my surprise did very well at the Bouvier national specialty held in St. Louis, MO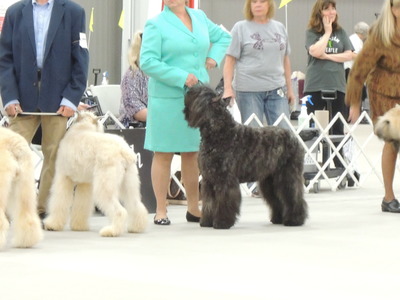 this month.Chyna came away with 4th place in junior bitch 15-18 months out of a field of 9. London walked away with 2nd place in puppy bitch 9-12 months out of 12 puppies. These girls have exceeded my wildest dreams while still being puppies.